Eshop:
Tungsten nymph for general usage in most of the rivers. A great new addition to the range from Fulling Mill consultant Craig McDonald.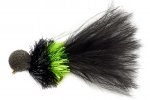 Eshop:
The Black and Green Booby is a deadly pattern throughout the whole of the season.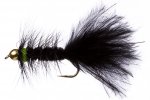 Eshop:
The Woolly Bugger is probably the most fished streamer pattern around the world.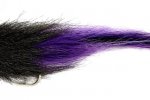 Eshop:
Tied on the Gamakatsu SL12 this Black and Purple Brushy is extremely popular with Salt Water fishermen.
Eshop:
Jig with deadly silver and black colour combination, this time with additional flash of purple to triger more strikes.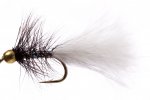 Eshop:
Originated in Scotland, this modern lure is great when fished for stocked Rainbow Trout.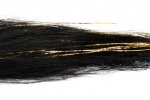 Eshop:
This pike streamer is a true killer, in clear and in muddy waters. Designed by Steffen Schulz, it attracts pike in rivers and lakes all over Europe.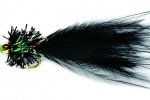 Eshop:
Nomad flies have a nugget bead incorporated within the dressing half way along the hook shank and this makes the fly more ...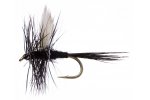 Eshop:
This classic and very effective pattern continues to be a productive fly on both moving and still water.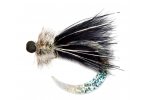 Eshop:
Wiggle tails are extremely popular among predator anglers, here we've incorporated a wiggle tail into one of the best trout ...