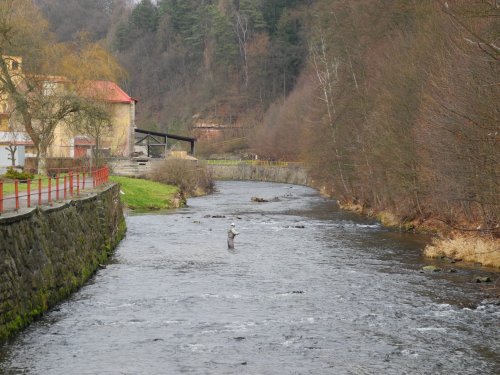 We are creating the CzechNymph.com website for all flyfishers – for those, who have already hopelessly falled for the technique (like us) as well as for those, who want to make themselves perfect in this effective technique or to make a start on it.
Our goal is to build up a server, that will be a basic source of information about everything, what is connected with the phenomenon of the Czech nymph: history, technique, tactics, equipment, artificial flies, tying techniques, personalitites and other connected themes. When building up these pages, we are using our own experience, but we are also cooperating with prominent Czech flyfishers, tyers and successful competitors.
Beside the "didactic" part (articles, galleries) we also want to offer a possibility of on-line ordering of high quality materials, needed for tying the Czech nymphs as well as a collection of well-tried patterns of Czech nymphs and other fly types, directly connected with the technique of Czech nymph.
Your Czechnymph.com team