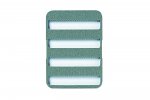 Eshop:
Spare Foam for Original Cases. Designed for large dry, wet flies or nymphs around #8 - #10.
Eshop:
This putty adheres strongly to the leader, hardens in cool water and will not come off during vigorous false casting.
Eshop:
Spare Foam for Original Cases. Designed for smallest flies.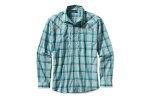 Eshop:
Our most technical fishing shirt designed specifically for hot weather situations.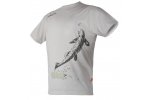 Eshop:
180 grams soft, high quality ball-washed cotton T-Shirt. The motive of a rising trout, aiming at the mayfly and an "It's ...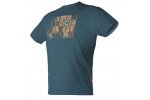 Eshop:
Show who you are and what your favorite sport is with this 100% ball-washed pure cotton T-Shirt. A compact, cleverly designed chest print says it all.
Eshop:
All-round floating fly line, ideal for standard trout fishing situations. The perfect choice as a starter or all-round line for a second rod.
Eshop:
Fur from the tail of the polar fox. Very soft and lively. Ideal for streamer style patterns.
Eshop:
The Trout Special Leader with its 290 cm avoids scaring spooky fish by keeping the shadow of the fly line as far as possible from the quarry.