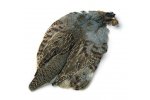 Eshop:
The Partridge hackle has long since been a favourite with fly-tyers, and their use is widely acknowledged as being perfect ...
Eshop:
This Easy-Eye Nugget Special Hook is used for tying Nugget lake lures, Montanas, Pheasant Tail Nymphs, Mayflies or smaller streamer patterns.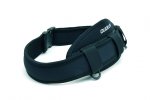 Eshop:
Heavy duty stretchy neoprene belt with a fast-snap buckle, fitted with a strong removable, oval back support in stiffened ...
Eshop:
Three different aluminum fly boxes with laser engraved motives on the lid.
Eshop:
This modern ultra-large arbor fly reel is produced by machine-cut from 6061-grade air-aluminium bar stock in combination with stainless steel.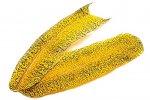 Eshop:
Natural and dyed speckled turkey quills great for nymph, dry fly and wet fly bodies, wings and another parts of your favourite patterns.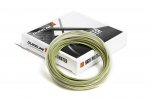 Eshop:
HIGH WATER is one of the nicest lines Guideline has ever developed. It is dedicated to presentation fishing at medium to long range.
Eshop:
A flyline that is virtually unaffected by wind and larger flies.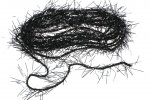 Eshop:
Chenille with translucent hair of the same colour as the chenille core.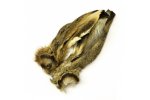 Eshop:
Anyone who ties flies will have used hare fur. These high quality Hare Ears offers lots of harsh short hair in slightly different shades.