Eshop:
When angler wants their own case, C&F system case is best for customize.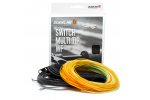 Eshop:
Your versatile choice for fishing in a multitude of different conditions with your Switch outfit.
Eshop:
100% polyester quick-dry mesh vest with a practical pocket layout.
Eshop:
Hot news! Dropper rig system. Carrying pre-rigs means less time rigging and more time with your flies in the water… fishing.
Eshop:
New manufacturing technology and design features take these new Alta waders to another level of performance and quality.
Eshop:
It's funny how many friends you make when you carry one of these. Great finish, beautiful shape and perfect capacity (until you hit camp).
Eshop:
Following up on the success with Ultra Sonic welded waders without any stitching, we introduce this waist high, boot foot ...
Eshop:
Unsupported (Flat) winging material in really vibrant colours uses in lots of tails and cheeks.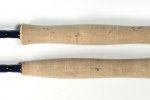 Eshop:
Universal low cost fly rods in classic 2-piece design. Hanak Competition Wave 386 Fly Rod for dry fly, it can be used for ...
Eshop:
Those chenilles are combined from several sorts of materials. It has been thus created a very interesting material with a ...